Recent Posts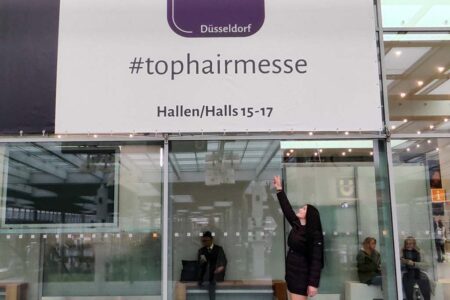 Top Hair 2023 in Düsseldorf: A look at the latest trends and methods in hair extension and hair extensions As experts… read more
Our Hair Extensions Studio
Wunderhaar has been dealing with the topic of hair extensions since 2003. Over the years, we have been able to pass on the experience we have gained to our satisfied customers.
We have a large selection of the best Indian human hair directly on site in Fürth.
Just come by for a non-binding free consultation and convince yourself personally.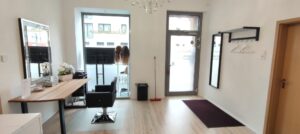 Our Service
More than 15 years of experience
A hair extension is a matter of trust. Benefit from our many years of experience in hair extensions and hair thickening.
Professional type-appropriate advice
Together we analyze your current hair situation and discuss with you in detail the solutions we have proposed. We advise free of charge and with passion.
High-quality human hair extensions on site
We have a large selection of human hair extensions available directly in the store. You can look at the hair and have it inserted directly if desired. No time-consuming ordering of the hair and no waiting time necessary.
A recommendation that is worthwhile for you!
Can a friend or family member also conjure up a hair extension with us. So you get 10% discount on your next hair extension.
Customer service 24/7 even after the appointment
We do not let our customers down even after a hair extension. If you have any questions regarding handling and care, we are at your disposal.
Customer satisfaction is our top priority
The satisfaction of our customers is very important to us, because they are the best advertisement for our company.
MORE THAN 15 YEARS OF EXPERIENCE IN HAIR EXTENSIONS
Since 2007 import and distribution in the shop
In search of the best human hair for our hair extensions, we have been importing our own extensions since 2007, which we sell online and in stock. Directly on site you can convince yourself of our hair quality.
HAIR EXTENSION AND HAIR THICKENING
HAVE THE BEST HUMAN HAIR INCORPORATED BY A PROFESSIONAL
What Our Customers Say
Finally found the right studio! After Afroshop and other providers I finally came across you and am thrilled. The hair is great and also the incorporation is top! I have already recommended you.
Convincing result – I am very happy about my new look. I would never have thought that a hair extension can be attached so easily and without problems. I also get along well with the strands in everyday life – they are easy to care for and do not look like extensions at all. Thank you!