We believe every woman can have healthy, beautiful hair.
A well-groomed appearance through beautiful, long hair.
There are many women out there who want a dream mane, but for various reasons are simply unable to achieve it. There can be many reasons why women don't have the hair they want, whether due to illness, genetic factors, stress, or simply poor hair care. But fortunately, today there is a solution to this problem – hair extensions and hair thickening.
Extensions are a great way to help women achieve their dream mane, even if their own hair is thin, short, or damaged. With human hair extensions you can conjure up volume and abundance in no time – almost overnight. And the best part is that most people won't even notice you're wearing extensions, as they can be seamlessly integrated into your own hair.
Another great thing about extensions is that there are tons of options to choose from. There are many different types of extensions that have different textures, lengths and colors. So you can find the perfect fit for your own hair type and achieve the desired result.
So if you dream of a dream mane, but are dissatisfied with your own hair, then it's time to opt for extensions. With the help of professional hairdressers, you can have a stunning mane conjured up, which strengthens self-confidence and improves your own look.
With extensions to healthy long well-groomed hair – the desire of many women.
The term hair extension generally refers to the incorporation of foreign hair using various methods. You can attach the hair with bondings, microrings, tapes or clips. In the manufacturing process, loose Indian hair is provided with joints (this can be a bonding of keratin, an adhesive or clips) and attached to the own hair. Each method has advantages and disadvantages and should be determined for each in a consultation. No matter which method of hair extension you choose, it has the purpose to make your own hair appear fuller and longer.
100% human hair – for all attachment variants we use Indian human hair
NO silicone layer – we only process the best raw hair without silicone layer
Extensions luxury – here color changes up to a bleaching are possible
100% Remy hair – the strands are carefully selected and bonded in the direction of growth
Bondings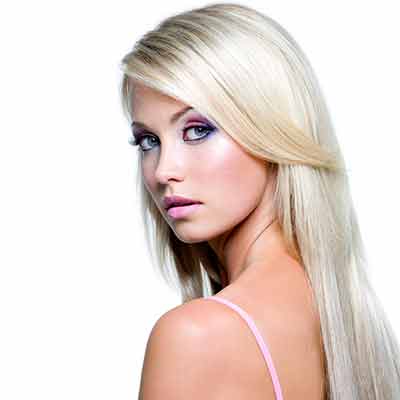 Hair extension with bondings
For attaching hair extensions, this method is the best known. Indian human hair strands are pre-bonded with keratin bonding, which is melted by means of heat or ultrasonic pliers, connected to the own hair and formed into a small, flat bonding. After a short time, the bonding hardens and the extension strand sits firmly on your own hair.
Tapes
Hair Extensions with Tapes
A slightly newer trend is tape in extensions is a hair extension with tapes. In this method of hair extension, hairpieces are glued to your own hair by means of an invisible adhesive tape. The advantage of this type of hair extension: an inexpensive hair extension in a short time. The hairpieces made of human hair are gradually glued to the own hair.
Microrings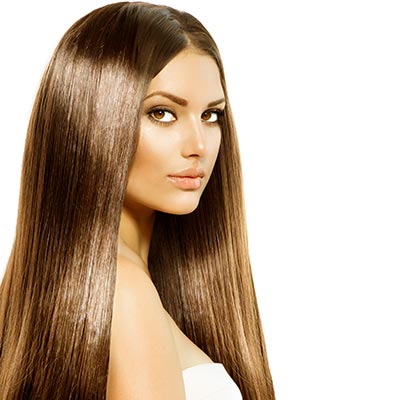 Hair extension with Microrings
A particularly gentle method of hair extension is becoming increasingly well-known: a hair extension with microrings. With the help of small plastic rings, which are available in different sizes and colors, the I-Tip human hair strands are attached to your own hair. These are attached to all by inserting the extension strand and microring into each other.
YOU'VE COME TO THE RIGHT PLACE
NO MATTER WHICH TECHNIQUE YOU CHOOSE